Do you ever feel like you were born in the wrong decade? Based on my Recently Added play list in iTunes I should have been a product of the 60s and 70s.
Case in point: my new stud horse is none other than the crooner
Neil Diamond
.
Find us a dream that don't asks no questions, yeah
I downloaded his Ultimate Collection a month ago and find myself jamming to his tracks more often than I care to admit. Nothing picks me up during my morning commute faster than several go-rounds of
Cracklin' Rosie
. Not only does he soothe my stress when he really takes it away around 1:43... blasting
Cracklin' Rosie
before 7 am is also the best away possible to annoy fellow commuters. Soon it will be too cold to roll down the windows and serenade I-69 S but for now Neil gets me to my destination smoothly, with his sequined jacket and feathered bouffant. See you on the twilight train, Neil. I've got the way to make you happy, I promise!
Haters can proceed to the left and non-believers can try it out for themselves. If you are having trouble getting jazzed for the work week come Monday morning I suggest adding Cracklin' Rosie to your morning drive play list. Instead of being a sad sack, you'll walk into the office like this: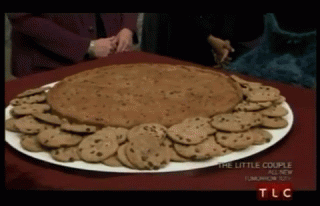 Get on board! (You) don't need to say please to no man for a happy tune!
Click here
to download this hot track.