Isn't Valentine's Day the worst? It's hard enough to love yourself completely, let alone someone else.
Whether or not you have a 'special someone', I'd like to tell you that you are someone special.
Yes, it's okay to laugh. I'm the Queen of Cheese.
But really, you are incredible, just the way you are.
The media paints a completely unattainable standard for women (and men, too). A body type that does not exist in reality is all we are exposed to; who can't be perfect with perfect lighting, make up, wardrobe, and Photoshop?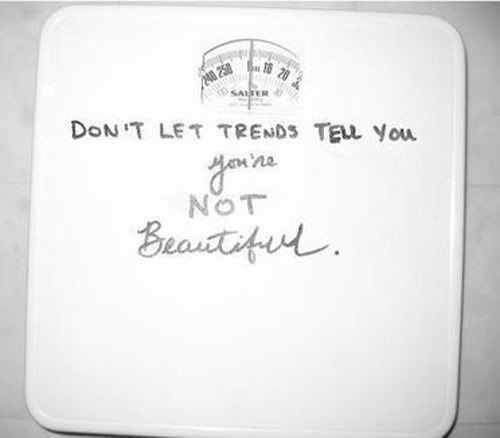 Go home and write this on your scale. Better yet, throw it out.
I ask that this Valentine's Day you celebrate your individual beauty, both inside and out. I also encourage you to call/text/
tweet
/
Facebook
/
email
(at least) three women in your life and tell them just how flawless they are and why they deserve respect and love.
I'd also like to bring to your attention this simple truth:
if the only kind of love you are seeking is romantic, you are missing out on more love (and life) than you can fathom.
Real love exists in every imaginable shape and form.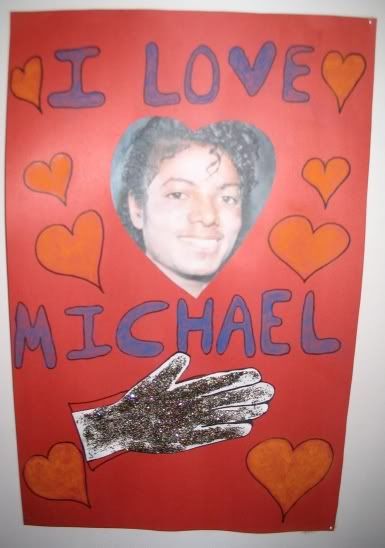 Legitimate poster from my living room wall.
Below you will find an amazing lecture called 'Killing Us Softly' by Jean Kilbourne. Do you know how deep the rabbit hole of women in advertising goes? You might be surprised. Total run time of the presentation is a little over 30 minutes.
Please
let me know
what you thought about Jean Kilbourne's lecture; if there is one thing I love to do, it's dish about media influence.