I'm still not using Google+.
I know, I know, many of you are shaking your heads in disbelief right now. What can I say? It didn't live up to the hype the first few times I used it and I didn't feel like learning yet another social platform.
It seems now that my hand has been forced because all the major and minor players in my industry (all things social media, branding, marketing, SEO) are on Google+. I'm not happy about it but adapting is all part of the job.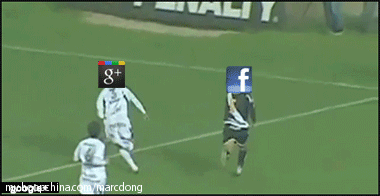 I hope the following information is helpful for Google+ n00bs like me. Read on to get your Google+ Circles organized and ready to use.
Organizing Your Google+ Circles

What is a Circle?
According to
Google
, "Google+ Circles help you organize everyone according to your real-life social connections. Create circles for every group of people in your life from family to music buddies or alumni. Then you can share relevant content with the right people and find the content you're interested in. Circles allow you to share an engagement announcement with just your friends and family circles or find a post from a friend from your book club circle about a great new author."
Long story short:
Google+ Circles are Twitter or Facebook Lists
.
Use circles to stay organized and share relevant content with relevant people.
The secret to Google+ success is niche organization.
Using Circles when sharing allows you to target specific audiences, and makes sure you stay relevant to the people who are seeing your posts.
Tips For Organizing Your Circles
Add a Following Circle. This is the perfect circle to put those who follow you on Google+ but you don't immediately know them or find what they are sharing compelling. This is very similiar to the way people use Twitter lists (and it makes sense, doesn't it?).
Why this is important: If you don't add them to your circles, they will not be able to see what you post! Add them to your Following Circle so they can see what you are sharing (and share your post with their circles). Isn't that the reason they added you in the first place?
Add an Industry Circle.

Create one circle encompassing your main area of focus. For me, that's all things internet. I add people and brands that love to blog, podcasters, social media nerds and enthusiasts, marketing and branding professionals, and SEO aficionados.
Why this is important: These are people you would follow professionally. You are interested in what they have to say, whether they engage with you or not. You want what they've got (and you are prepared to share and engage with it)!
Add a Few Variety Circles. It's a good idea to have a few circles of people you've interacted with IRL (in real life, for those of you who don't speak acronym). Create a few circles for a variety of sharing purposes. I suggest a Family circle, a Friends circle (people that you hang out with), and an Acquaintances circle (people you've networked with, met a few times, etc). You can also add a Clients circle and Networking circle (both online and offline).
Why this is important: These are the circles to share posts with that aren't "public"; only they can see it. Keep these circles small so you see everything they share with you.
Add Circles for Sharing. Create circles that narrow down (target) the niches from your Industry Circle. Use these circles to narrow down specific interests areas for sharing. The idea of Google+ is to share relevant posts with relevant circles. Keep in mind the cap for a sharing circle is 250 people -- get as targeted as you can!

Why this is important: You don't want to 'cross streams' when it comes to sharing relevant content! Constantly sharing internet memes with your branding buds is going to annoy them and could cause you to lose some hard-earned social respect. These circles will also help you target your engagement.
Add a TBD Circle

. This is the perfect circle for those you want to connect with but haven't had the opportunity to yet. They may fall outside of your normal realm of interest (for me, this would be stuff I love that isn't industry related: celebrity gossip, String Theory enthusiasts, and dogmoms). They could become a great connection!
Why this is important: You are listening to what they have to say and you have to add them somewhere in order for them to receive your content. Use this circle to hone your networking skills -- find out what you have in common.
I will be spending the next few weeks creating my new Google+ circles. Feel free to
add me
to one of yours!
Please share any Google+ Circle tips in the comments below.